Dinamikom System offers by standard, the possibility of creating photo albums with which children institutions record everyday activities or memories of excursions and various events. Parents can with children browse photos at any time through mobile and PC and comment together joyful moments of stay in kindergarten or school.
Personalized Printed Photo Albums - Unique System many parents, Kindergartens and Schools looked for
Built by parents demand, in cooperation with children institutions that use Dinamikom, we developed a new service for creating personalized printed photo albums for parents. Service is carefully develped so that children institutions could easily provide this superior service to their parents, without any major additional engagement. Photo albums design is financially adjusted to the maximum and offers an excellent price / quality ratio.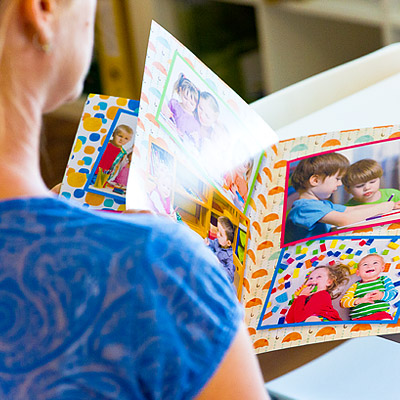 Plastified wrapper and a high-quality print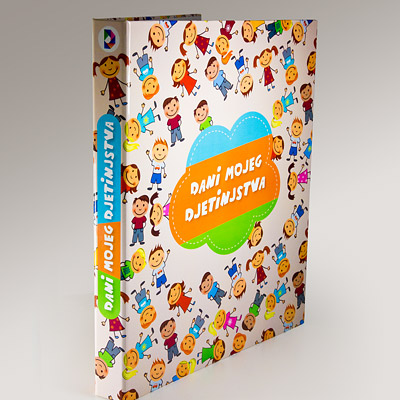 Plastified hard cardboard folder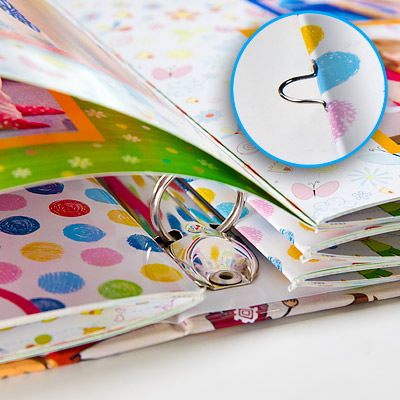 Metal mechanism with hooks
Happy moments of photo album creation
Creating personalized photo albums is a joy for whole family. Parents, together with their children, browse available photos in Dinamikom system and select which of the captured moments of joy to put into their photo album. The app guides them in every step, from selecting photos and photo album creation, to choosing various cheerful graphic backgrounds for their happy album. Moments, spent together in browsing photos and creating own memories are irreplaceable to both parents, and their little ones.
How to turn on Dinamikom alboom feature?
Contact us, Dinamikom team will provide you with all information you need for creating Albooms - the easy way.
Kindergarten or school use the system and publish picked photos of children's activities in Dinamikom photo galleries.
Parents in Dinamikom system, create their photo albums by themselves - out of photos that are available, respecting the groups hierarchy therir child is in
Dinamikom charges parents within the expected period of time. Kindergarten or school does not need any additional engagement.
Photo album are delivered to the kindergarten or school address. The childs attending parent takes over their printed albums.
Alboom option is available through Dinamikom only in certain periods to make creation process economical and organized.
Photos in Dinamikom system are very popular with parents and children, and as of now are available in printed form - personalized photo albums. Children institutions as photo authors have control over photo publishing in Dinamikom photo galleries.
Contact us here without obligations about any additional information or cooperation agreement.
Alboom info flyer for children institution.
Alboom info flyer for parents.